We only need $25 FOR MEMBER SHIP ALL ACCESS VIP PASS OR JUST DONATE for every hit we get. Please help us help people who can't help them self. Let us help your community and raise funds to help your non profit, church, school, band. etc. Email us in writing and we can get many celebrity concerts tours and festival support to donate to your next cause in any city.


PayPal.com ( Festivalpaypal@aol.com )

MAIL TO FOLLOWING:


FX3EVENTS / Fx3NONPROFIT

P. O. Box 461035
West Hollywood, CA 90046


We would like to introduce ourselves as Events Services for last 17 years and have helped many organizers to save lots of money on their Events.

We offer services that needs: With our events company that you might want.

We have many vendors that do the following:
Fencing Stage Flat Screens Power Portable Restrooms Emergency-1 Response ATM's Security Overnight Equipment Watch Traffic Control Staffing Event & Group Shuttle Logistics


On Site Coordination & Tour Guides Anything Else
We can literally offer any services at a very affordable price for you.Simply provide the information below and we will send you a no obligation proposal.



To book SANTA for you next groups event or party, just call us. We beat most rates
for multi events just call us for best rate. THE NEXT SHOW GO HERE FOR MORE INFO GO HERE. .


2 0 1 7


_____________________________________________________________________


STAY UPDATED FOR THE NEXT SHOW INFO:

Fund raise this summer and winter $1,000 to $3,000 for your school.
We offer a variety of party packages that include:

CARNIVALS, MAGICIANS, FACE PAINTERS, BALLOON ARTIST

_____________________________________________________________________


We plan this year to help Warren Chapel CME Church. They
provide food to the community in need. They need a VAN OR TRUCK
to bring food to many locations. Help us make a differences in peoples
life's for there family. One meal at a time.

Donate or have your local auto dealer call us and we will do the rest.

But time is running out.

Thanks again for your generous gift.

Between now and end of July, your gift of $35 can become $70, a gift of $60 can become $120, or your especially generous gift of $120 can become $240. There are only a few days left for your gift to have double the impact.

Thank you in advance .


Help us make a change in the many families lives .
DONATE TO US THIS YEAR for a better community .
PayPal.com ( Festivalpaypal@aol.com )

We can't stop you till you get enough family fun All year round. Bring it on! We won't stop bring awareness to the homeless issue as it is so far out of control. L.A.'s homeless population, which has risen 12% since 2013, It coincided with a directive from the mayor Monday evening that the city free up an additional $13 million in the coming months to help house people living on the streets. It's now 2017
some things are working , but the homeless problem is not even close to being fix.

HELP US THIS YEAR AT SUMMER END AND WINTERLAND FEST TO DONATE FUNDS TO ARE MANY NON PROFITS. WE WILL SEE YOU AT THE BEACH . We only need $25 FOR MEMBERSHIP OR JUST DONATE. Please help us help people who can't help them self. Let us help your community and raise funds to help your non profit, church, school, band. etc. Email us in writing and we can get many celebrity concerts tours and festival support to donate to your next cause in any city.


Help us make a change in the many families lives that are homeless.
DONATE TO US THIS YEAR for a better community .
PayPal.com ( Festivalpaypal@aol.com )



APPLICATIONS ARE NOW BEING ACCEPTED

Application Deadline: December 1, 2017 And September 1, 2018


If you are part of a non-profit or community organization with an annual operating budget of less than $1,000,000 and that serves the community , you are eligible to submit an application for a community grant. We have over 500,000 hits on our biggest shows a year and over 70,000 hits on our website.
We will let every one know about your cause.
Community Grant Recipients The Fx3 Non Pro Fit Festival Group has granted community grants to an interesting and eclectic mix of great projects that benefit the community.

About the FX3 Non Profit Community Grant Program Funded by festival proceeds, INCC and Fx3 Non profit Community Grants Program awards funding to selected nonprofit organizations that offer services and programs aimed at the homeless, many nonprofit like Make A Wish foundation youth and families. Applications are accepted each year preceding the festival and presented at the festival in September. Since 2000, well over $100,000 in festival proceeds have been invested into the community.

We thank everyone who supports, volunteers, shops and visits the Summer Festival, for it is the sole revenue source for our community grant program

so email us you Organization with your 501 non profit and contact info and our team will be glade to grant your group. Donation go to many groups that help the homeless and many school programs that need funding to better our cities across the USA.

If your school or group needs help please send us a request for a grant.

TO DONATE TO THE FX3 NON PROFIT SEND TO FOLLOWING

FX3EVENTS / Fx3NONPROFIT
P.O. Box 461035
West Hollywood, Ca 90046

Help us make change and do great thing in your community! our investors
package offers 10% per show per investment on ticket sales.



___$100 ____$300 _____$500 ____$1,000 _____$1,500 ___Other

_Sponsor /INVESTOR $10,000___ $25,000___ $50,000 ___ $100,000___ Others_____

COMPANY NAME: ____________________________________

CONTACT: ____________________________________

ADDRESS: _____________________________________

PHONE NUMBER: ______________________________________

EMAIL: ______________________________________

REPORT TO TAX INFO:

____________________________________________________________________
Mail out to following:

FX3 Non Profit events, P.O. Box 461035 West Hollywood, CA 90046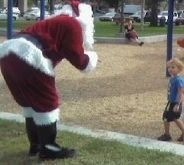 We will see you at Our Holiday Fair date TBA and have a Happy New Year!


Don't forget to book early for Santa at your next school, group, organization, party or event.

Charities: HOMELESS, SCHOOLS, DONATIONS MAKE A WISH FOUNDATION TO HEATH ILLNESS We are Ambassador for Children's Day and Earth Day, the Alzheimer's Association The Leukemia & Lymphoma Society, Boys and Girls Club, H.E.L.P FOUNDATION INC, and Dunking Frogs Foundation.

Thanks,

FROM THE FX3EVENTS FAMILY AND STAFF